In addition to time and money, HUMC members are invited to donate clothing, food, and toiletry items as well as empty aluminum cans.
Give much and often!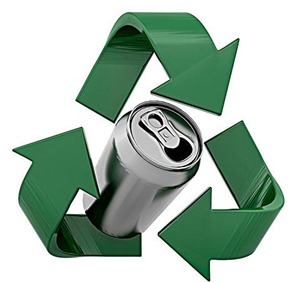 Empty Aluminum Cans

We convert your empty aluminum cans into cash provides a hot breakfast and home-made sack lunches for our Room In The Inn guests. Collect cans from your friends and neighbors to bring to church. We accept all kinds of aluminum drink cans as long as they are empty! Each 12 oz. can is worth at least 1 cent. 16 oz. and 32 oz. cans are also welcome! Each year, we convert about 25,000 cans into $300.
Much of our men's clothing is given to our guests at Room In the Inn, and the remainder is delivered to Thrift Smart in
Nashville
. Thrift Smart weighs the clothing and we receive credits for every pound donated. Each quarter Hillcrest receives gift cards from Thrift Smart and the cards are given to help those in need of clothing or household items.
Food & Other Items
We stock a pantry and freezer that provides food for people who contact the church office requesting assistance. Items collected include:
Pantry: Canned Soup (not condensed), Canned Fruit, Canned Meat or Fish, Canned green beans, canned white, black, pinto or barbeque beans. Canned corn and canned peas. Canned meats, (ham, tuna, chicken). Entrées (Pasta/Stew/Chili/Hash/Chunky Soups), Peanut Butter, Jelly, Pasta, Pasta Sauce, Rice, Crackers, Cereal. Boxed mac and cheese dinners, ramen noodles and spaghetti noodles and canned or bottled spaghetti sauce.
We may occasionally have baby formula, diapers, and adult diapers. If in need of these items, please call 615.832.0157 for assistance.
Saint Francis Pet Food Pantry Accepting Donations!